Learn to play guitar
easily
effectively
at your pace
Imagine...
...being able to play all of your favourite songs on the guitar. You know, the ones you love to listen to that bring back those amazing memories... You could even go so far as to impress your family and friends with your new guitar skills. I know from experience that it won't take as long as you might think to get to a place where you can confidently play along with those memorable tunes.
When it comes to lessons, my focus is totally on YOU - your progress, your education, your development, skills, enjoyment & confidence. After all, it's your education that you're investing in, so go for quality and let me help you to shine!
Over the years, I have developed a huge library of teaching materials, which includes over 2000+ songs that I have transcribed especially for my students. I can effortlessly accommodate for your ability and customise the sheet music to make it as easy as possible for you to learn. I find out how you like to learn and work with that during lessons. I also enhance my teaching materials by using an easy-to-remember colour co-ordinated system, which aids memory and greatly eases your understanding of music theory.
Extremely professional... His extensive knowledge is outstanding

As a student of Mike Pearson for some time now, I can highly recommend his relaxed yet extremely professional tuition. His teaching of the guitar is both enjoyable and also highly informative. His sessions can be as in depth or as basic as you wish them to be. His extensive knowledge of both the guitar and music in general is outstanding.
My Story...
Playing guitar has always been my favourite part of the day. I remember rushing home from school, after doing my homework on the bus(!), just so that I'd have more time for the guitar. I was fascinated by all the different sounds that the guitar can make, and I LOVED learning new chords, scales, songs, riffs... ANYTHING that would improve my guitar playing...!
Since then, I've had the pleasure of giving back and helping so many other aspiring guitar players to achieve their musical dreams. I am enthusiastic about my students' progress and love inspiring them to become the best guitar players that they can be.
Experience
I give guitar lessons privately as well as peripatetically at Fulneck School in Pudsey, Leeds. The majority of my students come to me as beginners, and I now have over + years experience of helping over 400+ beginning students establish a great foundation of knowledge and technique. I make the guitar an instrument that is immediately accessible and fun for students of any age!
In my time as a professional guitar teacher, I have taught students aged between 5 and 80. Age really isn't that important; if you would like to learn to play the guitar then I will make the process as easy and enjoyable for you as possible.
When teaching privately, I teach from my dedicated home studio in Pudsey. I also travel throughout the Leeds area.
Teaching Style
I like to use positive encouragement to support your progress as a student. Lessons are focused on your musical interests and desires, while incorporating relevant and invaluable knowledge of guitar playing. I teach in a clear and inspiring way and will encourage you to push the limits of your boundaries. Once you can see measurable results, your confidence and self belief will increase dramatically. I have seen this happen with many of my students and it pleases me to know that I am exceeding their expectations.
Mike is a very able teacher; he has great patience and is able to adapt effortlessly to the needs of his students without losing any of his enthusiasm for the instrument or for the effort and achievement of the student. He has a very practical approach which ensures that the student learns both what they want and what they need to learn.
Guitar Grades
If interested in taking guitar grades, then I can guide you through the materials and requirements and make the learning process as easy as possible for you so as to save your time. I will augment your tuition with extra materials in line with your current grade. Students that have entered into exams with my tuition have all come out with at least a merit or distinction.
I have written and recorded many graded songs in alignment with the Rockschool criteria, and thus have a deeper understanding of what's required at each level.
Other Experience, Areas of Knowledge & Musicianship:
I also have other valuable experience in many areas of musicianship that I would be happy to include in lessons should you wish:
Writing & arranging music
Performing live at gigs, festivals, TV & radio
Session work
Recording & producing music
Transcription
Writing lyrics
Programming
Promotion
Gig booking & organisation
Playing & working with other musicians
Band video & photo shoots
Singing
Piano
Ukulele
Bass
Thank you for all your support and astonishing music teaching for Nathan for the past year.
DBS - Enhanced Disclosure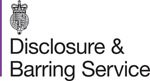 TV & Radio Appearances